Life in the Philippines is hard. But surprisingly enough, Filipinos can still smile despite facing a lot of problems. For the Philippines, issues are just a normal part of life. And if you can't deal with them, then live with them.
The festive character of Filipinos not only extends to their culture. It extends to the geography of the Philippines as well. Tourist attractions in the Philippines symbolize the joyful Filipino spirit, which doesn't back down no matter how tough times get.
Tourist destinations in the Philippines are always ready to take the challenge of entertaining you. If you're meticulous about where to go, visit the Philippines, for it will surely live up to your expectations.
Booking a flight to the Philippines isn't that expensive. The cost is similar to traveling to other countries in Asia. For westerners, the most common flight route in the Philippines starts in their home country, then a quick stop at China.
After arriving in China, the plane will then proceed to the Philippines. Depending on your flight ticket, you'll land at either of these major airports in the Philippines – Ninoy Aquino International Airport (Luzon), Mactan International Airport ( Visayas) and Davao International Airport ( Mindanao).
By the way, nationals who aren't citizens of the member of ASEAN states need to apply for a Philippine tourist visa. These are the requirements:
Passport/Travel Document that's valid until the date of application and arrival
Filled-Up Visa Applications Forms (Visit the Philippine Embassy of your country)
2 pieces of Passport Sized Photo (Must show your shoulder area and face without any obstructions)
Proof of your Status as A Tourist or Business Entity
Payment
If you're a citizen of Brunei, Cambodia, Vietnam, Indonesia, Laos, Myanmar, Singapore, and Thailand, a passport is enough for you to enter the Philippines' jurisdiction.
A Quick Look At Philippine Geography
There are three main islands of the Philippine archipelago. Luzon, Visayas, and Mindanao. Luzon is the most urbanized island among the three. The Visayas then follows. Mindanao, on the other hand, has a mix of urban and rural landscapes.
Aside from these three main islands, there are smaller islands in the Philippines where tourists can go. Examples are Palawan, Siargao, and Camiguin. Most of these islands are only accessible by plane, boat, or barge.
The entire Philippines archipelago is filled with all the fun things that tourists need for a great vacation. There are white or black sand beaches, towering mountains, blue lagoons, eye-catching gulfs, relaxing hot springs, and monthly festivals.
Quick Tips for Tourists Visiting the Philippines
Never use your phone in public, especially where you're in Manila – snatchers are always lurking somewhere.
Don't rent a car if you're staying in cities like Cebu and Manila – the traffic will ruin your day.
Visit cities in the rural provinces. They're nearer to the tourist destinations.
Before visiting, take time to decide whether you'll land in Cebu, Manila, or Davao.
Bring a lot of anti-mosquito creams.
Always have cash in your pockets. E-payment isn't a thing in the Philippines.
Always be patient. Services in the Philippines can be slow sometimes.
Beware of overpricing, and some tourist spots put unbelievable prices for accommodation ( There was a time when I paid 20 or 30 pesos for a rice cup).
Money changers are around cities and towns (in the Philippines, Western Union is the most popular).
Stay away from dark alleys.
Never go out in the middle of the night without a companion.
Top Places To Visit in The Philippines
Hundred Islands - Pangasinan
Hundred Islands pertains to a group of islands settling on Alaminos' blue sea. There are 124 islands here that you can visit by riding a boat. Each island has beautiful white sand and lush greeneries for you to enjoy.
Some of the islands have mini-rock cliffs for rappelling and rock climbing.
There have villas and cottages that you can rent. Pricing depends on the size of the cabin or estate that you're renting. Nevertheless, know that you won't have to pay more than 1500 pesos for reasonable accommodation.
Activities that you can do here are banana boat riding, kayaking, and snorkeling. If you are snorkeling and visibility isn't excellent. Even so, you'll still have fun because the underwater current isn't tricky.
Palaui Island Protected Area - Cagayan
Palaui Island is an island north of Luzon and near to the simple municipality of Santa Ana, Cagayan Valley. The hills and cliffs that overlook the blue waters of the Palaui's gulf and shoreline make it the Philippines' mini-Santorini.
This location is a protected area so don't expect a lot of buildings. What you'll see are green fields, seaside hills and cliffs, old watchtowers, and huts. There's a spot for you to stay. However, it's as simple as it can be. What you'll get is only a mosquito net and a thin sheet of sofa for sleeping.
You can go camping on the beaches of Palaui. However, note that you should bring your own tent because there are no rentals nearby. Snorkeling is great too because the waters of the beach have lagoon-like properties.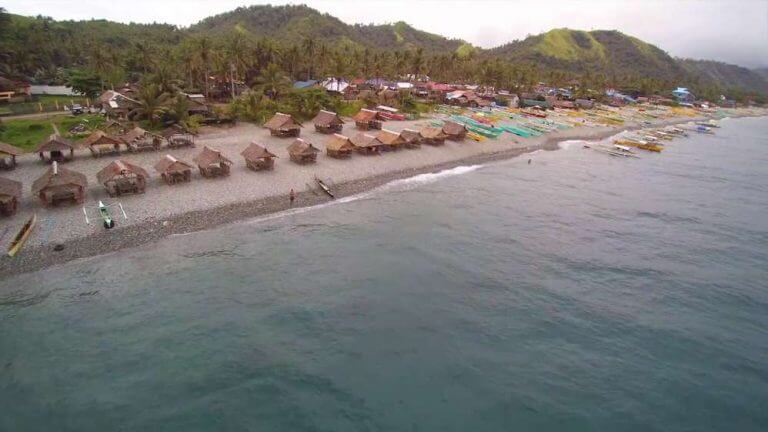 If you're a surfer, go to Siargao. This is an island that's visible from the shores of Mindanao's Surigao city. Here are surfing schools where you can learn the basics of extreme surfing. There's an emphasis on extreme because the waves in Siargao are big – literally big.
Waves in Siargao can reach a maximum of 12 feet. Of course, they feature the infamous cloud 9 that all surfers want to experience. Even if the waves are big, there's nothing to worry about if you fall from the surfboard because Siargao's seas aren't rocky.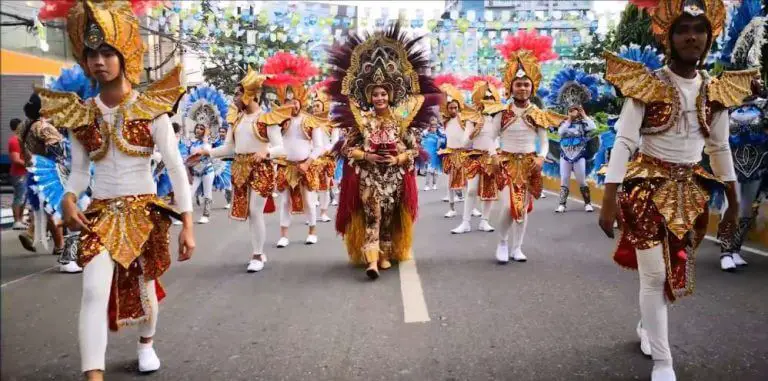 Sinulog isn't exactly a place. It's a grand annual and cultural festival that's held on the island of Cebu every 17th of January. The main attraction of Sinulog is the cultural dance competition that is meant to symbolize the sulog (river current or sea current). Apart from this, it's also meant to celebrate the Santo Nino ( child entity of Jesus Christ).
Apart from the dance, Sinulog features street performances from popular Philippine icons such as Karencitta, Bamboo, Parokya ni Edgar, Silent Sanctuary, etc.
The foodie opportunities during the Sinulog is limitless. You'll get to taste the richness of Cebu Lechon, the crispiness of Carcar Chicharon (Carcar pork rinds), Biko ( sweetened rice cake), and other Cebuano delicacies.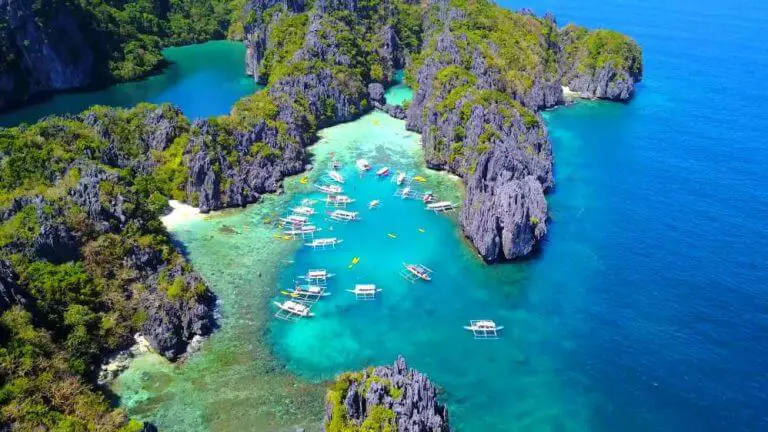 El Nido is a municipality in Palawan, the Philippines, famous for its white-sand beaches that feature towering rock cliffs amidst turquoise seawater. There's also the Bacuit archipelago composed of various islands that tourists can visit freely by boat.
El Nido is a very popular snorkeling destination in the Philippines. Underneath its waters are healthy coral reefs that house numerous fish species such as angelfish, sweetlips, butterflyfish, damselfish, and pipefish. You might also chance swimming with turtles if you come during the summer months.
Calaguas Island - Camarines Norte
Calaguas Island is a tourist destination in Camarines Norte under the jurisdiction of the Vinzos Municipality. When tourists talk about Calaguas, they usually refer to its three major islands, namely Tinaga Island, Guintanua Island, and Maculabo Island.
Most tourists go to Mahabang Buhangin ( Long Sandy Beach).  This is a beach n Calaguas with a very long white and flat sand walk. Due to the unique landscape of its beach, Mahabang Buhangin serves as a great spot for sunbathing, cycling, beach volleyball, and frisbee.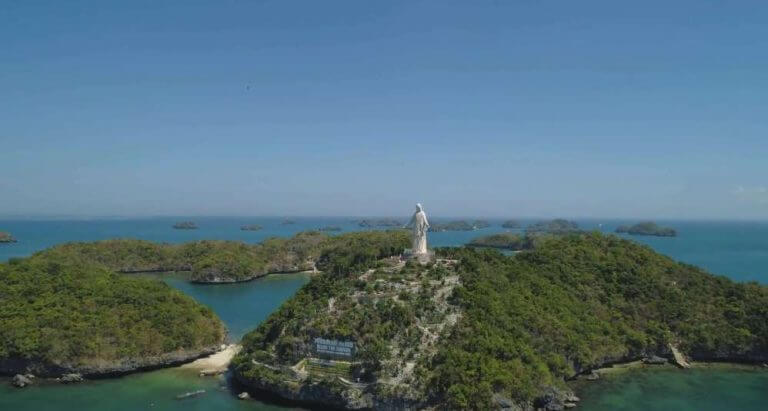 Luzon is the Philippines' most urbanized island. However, this doesn't mean that it doesn't have great places that tourists can visit. If you disregard the cities and go to the remaining rural areas in Luzon, you can still find hidden gems that even Filipinos don't have a clue about.
Here are some spots in Luzon that you might want to visit:
Manila Bay
Saud Beach
Makati (best nightlife)
Mall of Asia
Anawangin Cove (bonfire camping, snorkeling, and trekking)
Intramuros ( an old town in Manila that's hidden by stone walls)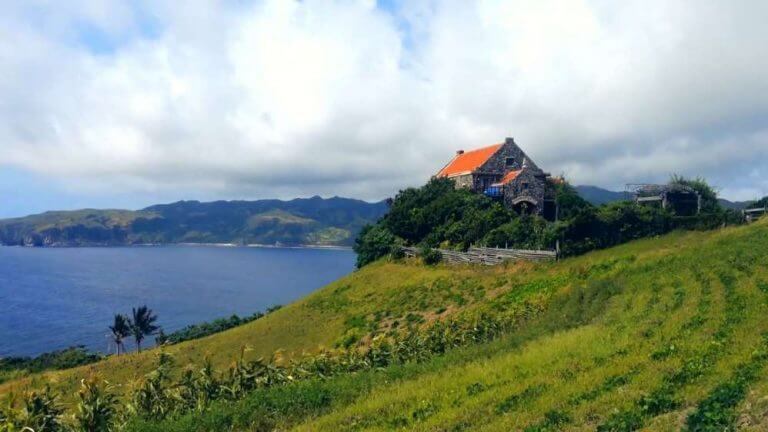 In the small province of Batanes in Batan Island. Showcasing elevated green fields that overlook the blue sea, Batan has very spectacular landscaping. In here, you'll see a cloud-filled horizon that seems to touch the hills and sea. Also, the calm, moderate winds that caress Batan's surface provide a nostalgic atmosphere as you witness the rolling of the waves.
Never miss watching the fishes here. In Batan are numerous fishermen who still practice the art of Kapayavanuvana. Kapayvanuvana is a ceremony for gaining the favor of the sea. For doing this ceremony, the fishermen kill a pig at the sea then offer its blood along with ceremonial stones called makanyas and mutin.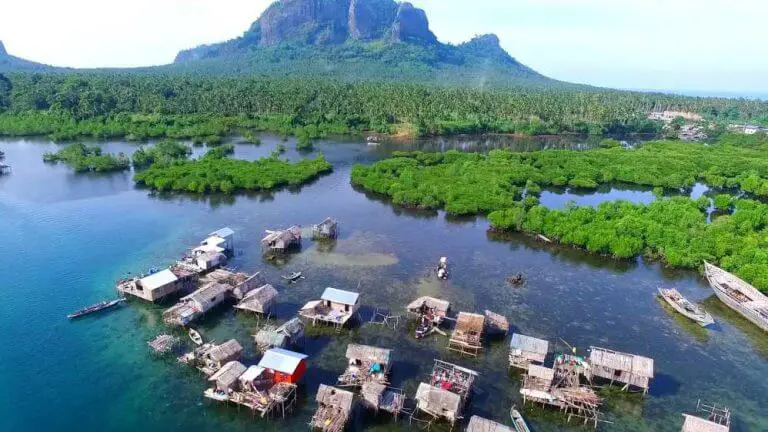 Tawi – Tawi is a far-flung island in the southern portion of Mindanao. It's part of the BARMM (Bangsamoro Autonomous Region of Muslim Mindanao). It has numerous beaches that are overlooked by towering mountains and valleys. However, the beaches aren't in Tawi-Tawi's spotlight. You should visit to see the simple lives of the natives instead.
The lives of the Tausug and Sama Bajau are very interesting. They build their settlements on the sea and depend on it for survival. These guys are excellent swimmers. They can stay underwater for more than 10 minutes – without any diving gears except custom made goggles.
The natives love to commune with tourists. However, be wary because you might get into contact with militant groups that operate against the government. To be safe, find a way to contact the local government of Tawi-Tawi before coming.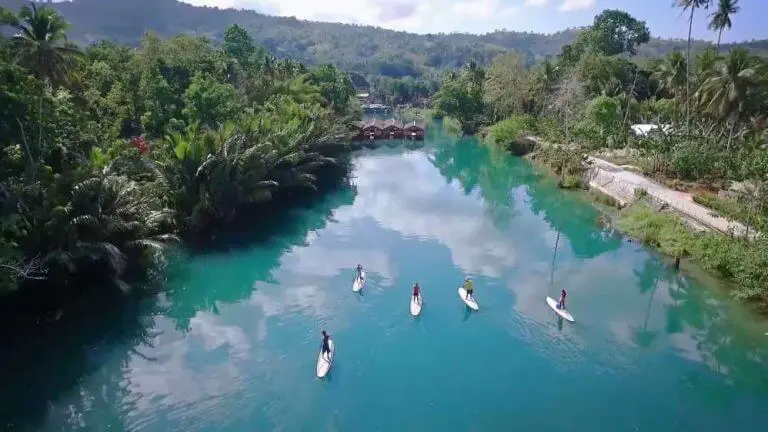 Bohol is a place if you're looking for foodie delights. Boholanos are as famous as Bicolanos when it comes to making coconut-based dishes. Almost all Boholano dishes use coconut. This includes recipes made from rice, fish, veggies, and meats.
You should try the Calamay (Sweetened Coconut Rice Paste).In fact has a very sweet and nutty taste. Its texture is very chewy and almost similar to the gooey gums that you eat at home.
You shouldn't miss the festivals in Bohol too.
Summer town festivals, otherwise called fiestas in the local dialect, happen consecutively. To get an idea, one town will commence its fiesta as soon as another finish. In consequence, hosts make food preparation a contest.
Food in each house is never the same. They can be better or worst than the previous one.
Households, during town festivals, offer food for free. That said, go to Bohol during the summer if you're looking for free and delicious eats.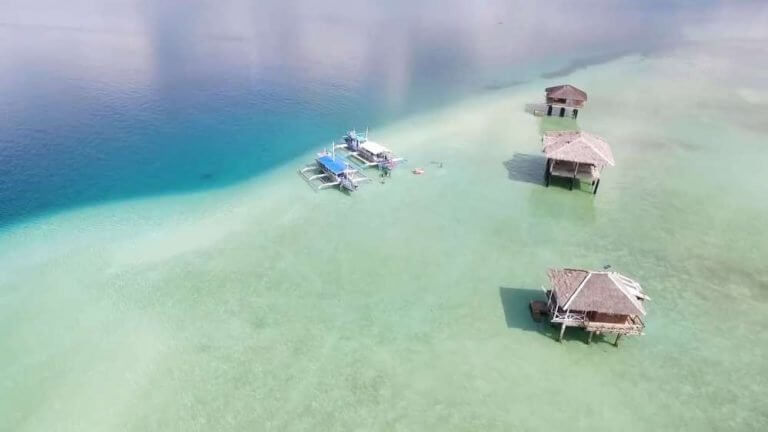 Dumaguete isn't necessarily an island. Overall It's more of a bustling seaside city in the province of Negros Oriental. In here, you'll find tons of bars and pubs that serve delicious delicacies composed of ingredients fresh from the sea that Dumaguete faces. There's also a museum that displays artifacts from native tribes living in the outskirts.
Britania Group of Islands - San Agustin, Surigao Del Sur
Britania is a group of Islands situated in San Agustin Surigao del Sur. There are about 24 islands here. However, only three or four are available to tourists.
Riding a boat is the only way to access the four accessible islands of Britania. After all, The island hopping tour allows you to enjoy each island for only 20 or 10 minutes. Payment may range from 2500 pesos depending on the type of boat that you'll rent. But don't worry if you don't know how to drive because a crew will be coming with you.
For the best experience, I suggest that you rent the boat for the day. Of course, this will cost about 3500 – 4000 pesos. Nevertheless, the payment will be worth it because you'll decide when to leave or transfer.
To get to Britania, book a flight to Butuan City after arriving at Davao Airport, Manila Airport, or Mactan Airport. In that case, upon arriving in Butuan, rent a van for 2000 o 3000 pesos to get to Britania.
There are van rentals in the vicinity of Butuan Airport, so it's easy to find a ride. Just tell the driver that you want to go to Britania, pay the fee, and you're set.
You can also ride the public bus at Butuan Bus Terminal. However, the trip consists of various stops in specific towns. In that case, going to Britania by bus might take a whole day.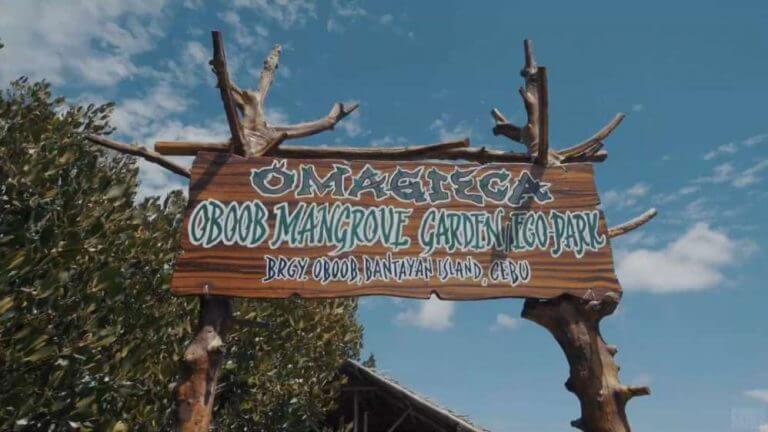 Bantayan Island sits at the northern portion of Cebu. In here, the coconut trees sway peacefully as the wind dances with them. Waves slowly creep on the white sand and hum softly. Bantayan Island is lucid, scenic, and modest – very different from the chaotic environment of beaches near Cebu city.
This place is very famous for its Danggit. Danggit is a type of dried fish that's very crispy. Not only but also it goes well with vegetable salads dressed with vinegar.
In the vicinity of Bantayan are beachside hotels and villas. In fact, accommodation costs around 500-2000 dollars depending on the perks that the hotels and villas provide to the clients.
For example, to go to Bantayan, book a flight to Mactan Airport. After arriving, get on the MyBus ( a tourist bus in Cebu) and pay for a ticket that's headed to Santa Fe before you jump on a bus. Afterward, ride a barge that's headed to Bantayan. There! You're all set.
Municipality of Coron - Palawan
If you think that tourists infest El Nido during peak season, go to Coron instead. Coron's environment is very similar to El Nido. However, it's not as chaotic as El Nido during peak seasons. This is because it's quite far from Palawan's mainland – Puerto Princesa.
The crystal clear waters of Coron beaches make snorkeling great. In addition, its beaches are rock formations and corals that attract angelfish, stripped fish, barracuda, yellow clownfish, and needlefish.
In fact, some of the most famous locations in Coron are Kayangan Lake, Malcapuya Island, Twin Lagoon, and the Japanese Shipwrecks.
Book a flight to Puerto Princessa first to go to Coron. After that, take a bus that's headed to El Nido for 600 pesos. For a comfier trip, rent a van or car for 2000 – 3500 pesos instead ( pricing is calculated per day). After arriving in El Nido, take a barge for 1900 pesos. Expect that you'll be riding the barge for 3-4 hours before arriving in Coron.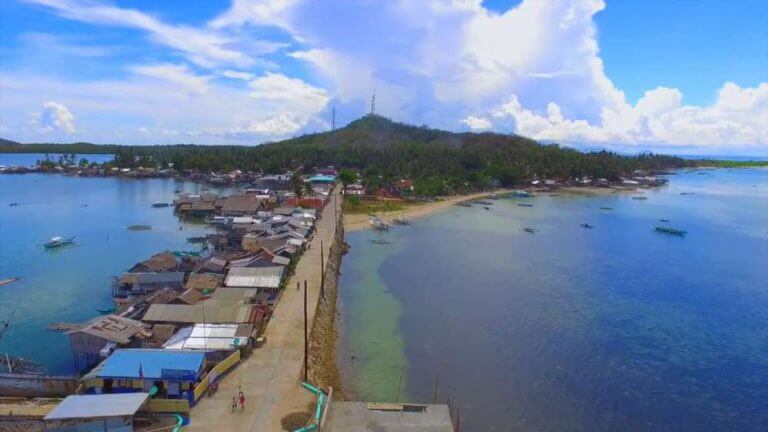 Cambari island is perfect if you want to spend a vacation like a recluse. Sitting at Palawan's northern point, Cambari featured rugged mountains and hills that overlook rocky and sandy beaches. But the visibility of its waters is excellent. However, you should visit Cambari to see its underwater kingdom of marine life.
Underneath the waters of Cambrai are numerous colorful fishes, corals, and aquatic plants. Corals from crevices and mini-caves where starfishes, eels, and colorful fishes dwell. You'll also lay your eyes on various types of sea cucumbers while scuba diving here.
Forgoing to Cambari Island, book a flight to Puerto Princesa airport. Then upon arriving, take a bus headed to Araceli. The trip to Araceli might cost 100 – 200 pesos and last for 1 – 2 hours. After arriving in Araceli, ride a boat to Cambari. This may cost 200 – 300 pesos and will last for 30 minutes.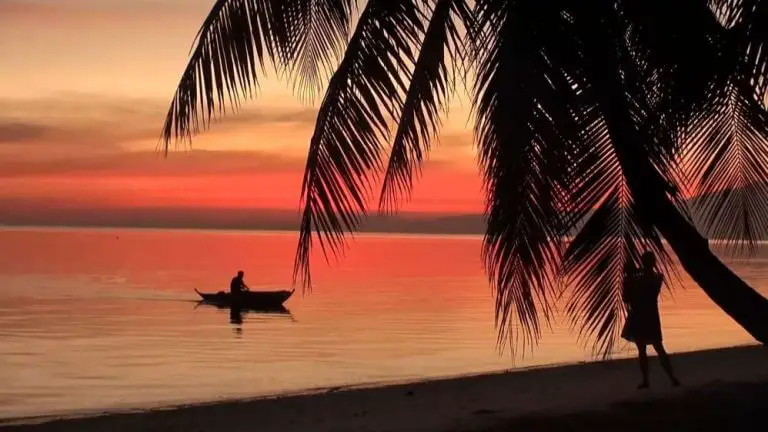 Southeast of Negros is the mysterious island of Siquijor. For Filipinos believing in the unexplained, this island is a "no-zone" to anyone. After all, tales about mythical Philippine monsters like the aswang ( shapeshifters), manananggal (half-bodied vampire), and mangkukulam (voodoo witches)  are very famous here.
But puttings the ill-sayings aside, Siquijor is a spot that deserves the attention of many tourists. It's an island that you can travel to in 1-2 days with a motorcycle. Roads in Siquijor provide a scenic view of the blue sea that's accompanied by the figures of flying birds.
Getting to Siquijor isn't hard. In fact, all you have to do is book a flight to Dumaguete airport, then take a ride to Dumaguete port after arriving, and ride a ferry towards Siquijor. Don't worry because all of these won't take a day and after all a 5000 pesos budget for traveling will be more than enough.
Bucas Grande - Surigao del Norte
Bucas Grande is an island within the Municipality of Socorro, Surigao del Norte. As can be seen, is famous for its Sohoton Cove. Sohoton Cove is a famous scuba diving location that features nonpoisonous jelly-fish. Aside from this, around Sohoton are numerous rock formations that form arches, cliffs, and pillars.
In Sohoton are also numerous water pathways that small boats or bangkas can traverse. All of these water pathways are close to vegetation and you'll see the thick foliage of trees touching the azure-colored waters of Sohoton.
To set your feet on Bucas Grande, booking a flight to Butuan Airport is the first step. After this, rent a van and head to Surigao City. When you're in Surigao city, ride a trike or jeepney head to Surigao pier. Finally, ride a boat head to Socorro, and rent another vehicle = going to Bucas Grande – after arriving. Expect a total sum of 3000 or 4000 pesos for the entire trip.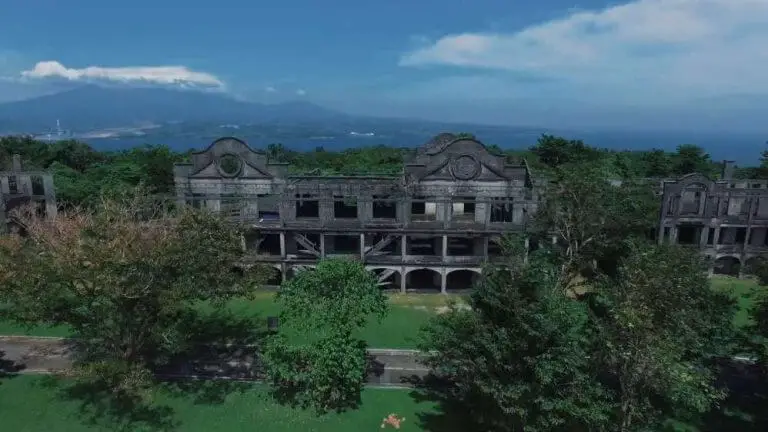 Overlooking the Manila bay entrance, sitting at the southern tip of Bataan, is the historic island of Corregidor.

Because it's an island, Corregidor has many beaches that are great as the beaches of other locations that I featured on this list. However, the thing that Corregidor has, which others don't, is the Corregidor fort.

Upon setting foot in Corregidor fort, world war II's remnants welcome your arrival. In the surroundings are numerous bunkers, reinforced buildings, and cannons. There are also strategic pathways for moving personnel and armaments efficiently.

Under Corregidor fort are numerous tunnels that are used for housing wounded soldiers during world war II.

Up until now, an olden popular belief circulates on the mouth of the locals living near Corregidor fort. According to them, eery happenings occur at Corregidor fort at night.

For example, if you stroll in the evening, the marching of the soldiers can be heard. You might also hear the screams of people getting tortured from the tunnels.

Due to this, Corregidor has been a famous topic for different documentary shows in the Philippines.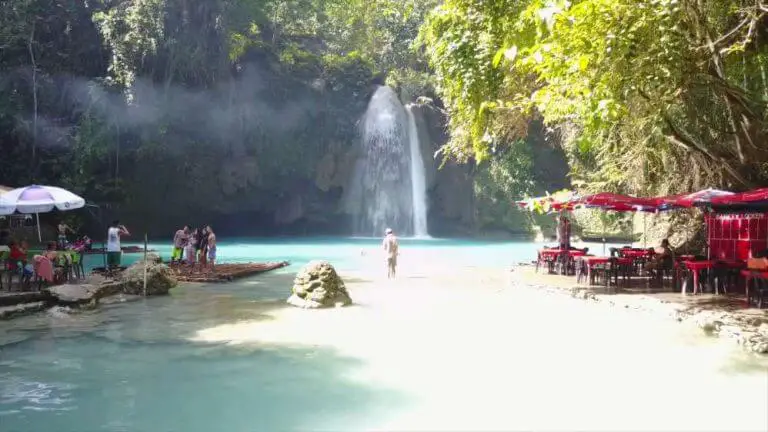 Moal Boal is a beachside municipality on the Island of Cebu. It's famous for cliffside beach resorts and waters that are great for scuba diving. Under the seas of Moal Boal are coral reef formations that scuba divers will love to see.

Aside from this, Moal Boal has a short waterfall that allows you to escape from Cebu's arid environment.

But perhaps, the greatest attraction in Moal Boal are the whale sharks. You'll see them in Pescador – an island under Moal Boal's jurisdiction. Aside from these, you might also chance upon white tip sharks and thresher sharks.

From Mactan Airport, Moal Boal is accessible via road travel by bus or taxi.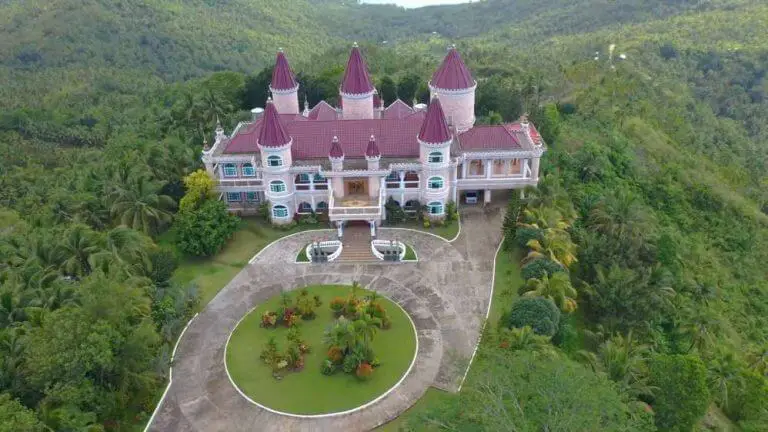 San Jose is a beachside municipality near the Dinagat Islands. It has numerous cheap beach resorts that equate to some of the lesser-known beaches in Palawan. Also, San Jose boasts sights such as the Islander's Castle and the Divine Master's shrine.
For reaching San Jose, go to Surigao city first. After this, ride a barge going to Dinagat. Upon arriving at Dinagat port, hire a jeepney, tricycle, or ride a bus to get to San Jose.
Guimaras sits at the center of Panay and Negros. In here are cliffside beach resorts, waterfalls, pristine rivers or streams, and seaside restaurants, bars, and pubs.

The floating cottages in Guimaras are a must. These are wooden buildings that follow the seas' ebb. They also come with additional perks such as free food and free safety swimming equipment.

For reaching Guimaras, you can either head to Iloilo City or Bacolod City and ride a boat.
Great Santa Cruz Beach - Zamboanga
Not far away from the city of Zamboanga is the Great Santa Cruz beach. People coming here aren't as many as those that visit Palawan or Boracay. However, take the courage to visit because this location will certainly amaze you.
Great Santa Cruz beach has 6.6 kilometers of coastline. This long coastline is divided into brown sand, white sand, and -amazingly- pink sand beaches. Beaches are spotless, and the cottages where tourists can eat or put their belongings are far from the shore.
As you walk or swim, it's reassuring that you won't find untidy bottles or plastic wrappers hanging around.
Malalison and Panay Island
Panay is an island at the western point of Visayas. In here, you'll see white sand beaches that overlook a wavy sea. The beach resorts that operate equally great. For example, luxury beaches might come with seaside pools and free boat rides.
There are lots of beaches excellent beaches in Panay. However, none can compare to Malalison Island. Malalison is a small island near Panay that faces a towering rock cliff accessible by boat. Activities that you can do here are scuba diving, windsurfing, beachside camping, and banana boat riding.
Moreover, on the southside of Malalison is a vanishing coastline where tourists frequent. You can go here and look at the landscaping of Malalison's beaches without any obstructions.