Turkey is a very queer country in Europe. It's a place where the beauty of Asia and Europe meet to form something new. Because of this, a trip to Turkey includes lots of fun activities for experiencing culture, leisure, and history.

Istanbul is where most go. Nevertheless, other places in Turkey are equally good. I'll show all of them in this article. But before I do that, let me give you a bit of educational discussion about what Turkey is in general.
Turkey is a country that's on the protruding side of Asia Minor. The Bosporus divides its Asian and European sides. It's near to four seas; the Black Sea, the Sea of Marmara, the Aegean Sea, and the Mediterranean Sea.

Historians attribute the foundation of Turkey to four empires; Hattusa, Byzantine, Roman, and Ottoman. The Hattusa is an Empire that the Hittites founded. You can find its ruins on the Bogazkale within the domain of the Kizilirmak River.

The Byzantine Empire is that of Greeks who came after the decline of the Hattusa Empire. Romans defeated the Greeks and seized control over Byzantine, which they later named Constantinople. And then Ottoman Turks came and toppled the Romans. Their leader Sultan Mehmet took control of Constantinople and renamed it Islambol.

This Islambol is what we know as Istanbul at present.

In the 1900s, the Ottoman Empire gradually declined. It managed to conquer far-flung areas, thus leading to a unified system of the regime. In 1923 following its total defeat, officials of the Ottoman Empire signed the Treaty of Lausanne, which replaced the Ottoman political body with Turkey as the new formal and sovereign political body.

At present, the Turkish population is at 84 million. Comprising the majority are Turks, Kurds, and Arabs. The minorities are Assyrians, Armenians, Bulgarians, Greeks, Lazi, and Romans.

Turkey ranks 20th in the world in terms of nominal GDP. However, it's not necessarily a rich country. Many consider Turkey as not a well-performing European country. Its high yielding sectors are the agriculture sector, the transport sector, and the technology sector.
How To Get A Turkey Tourist Visa?
Getting a Visa in Turkey is case-specific. With that being said, you may or may not enter only with a passport, depending on which country you're currently residing in. Visit this website to confirm if a passport will do for you.
These are the requirements if you're required to get a passport:
1. A filled out Visa Application form
2. Passport-sized photo (2) using a white background
3. A 6-month valid passport from the date of arrival in Turkey
4. Scanned copy of passport (front and back)
5. Tour itinerary
6. Verified hotel reservation
7. Verified flight ticked bound to your home state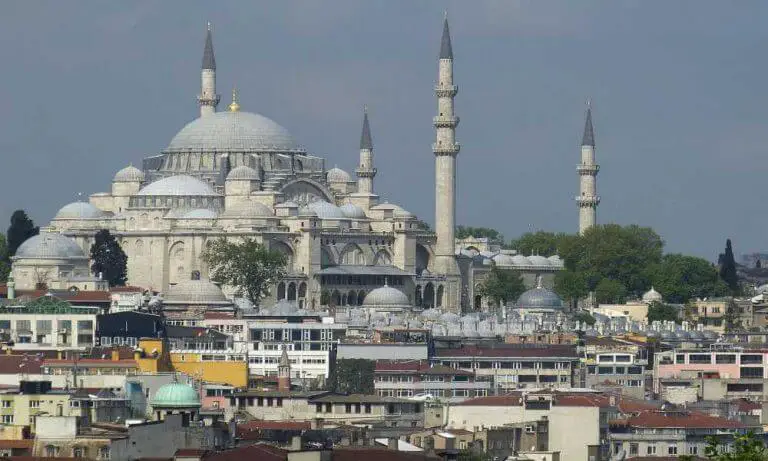 For most tourists going to Turkey, Istanbul is the place to go. It ranks 10th as the most popular city in the world. About 14 million tourists come annually. And for this reason, Istanbul is almost synonymous with Turkey.

But why do people come? Istanbul is where the core of Turkey tourism resides. Here, you'll find lots of fun activities that cater to experiencing history and recreation.

For seeing history, Istanbul offers you the Hagia Sophia, the Blue Mosque, the Roman Basilica Cistern, the Grand Bazaar, the Galata, and the Topkapi Palace.

For recreation, try the Bosporus cruise. This is a cruising service that will allow you to see the beauty of Istanbul's banks and the Prince's Islands. The Prince's Islands is a group of nearby islands with rich sceneries and queer tourism policies.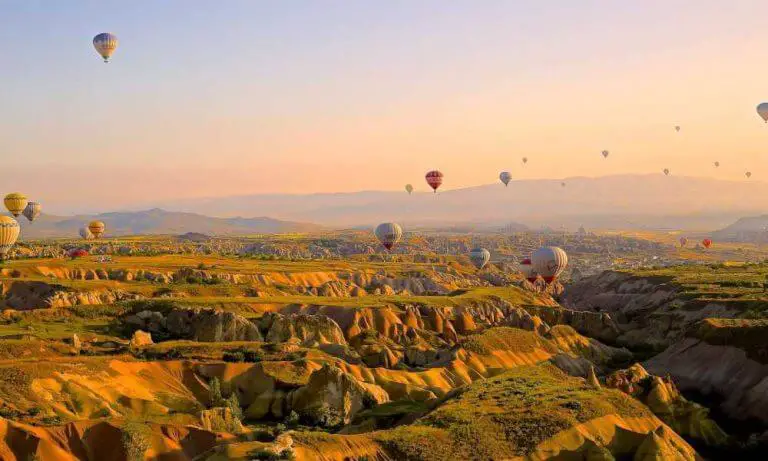 Cappadocia is a dry region that 7 hours away and southeast of Istanbul. Come here to see the curious rocks in various sizes and shapes.

The fairy chimneys are what attract tourists. These are rocks that have been formed into inverted cone-shaped structures. Each resembles the home of dwarves.

There are also mysterious troglodytes. These are rock-carved dwellings that no one is still unsure about the builders. What's certain is that these served as refugee camps for Christians that the Romans have persecuted.

The most popular spot in Cappadocia is the Goreme Valley. In Goreme Valley is a hot air balloon tour. This will allow you to see view the fairy chimneys in their full glory. By the way, sunset is the best time to fly because the entire area glows with yellow, orange, and red hues.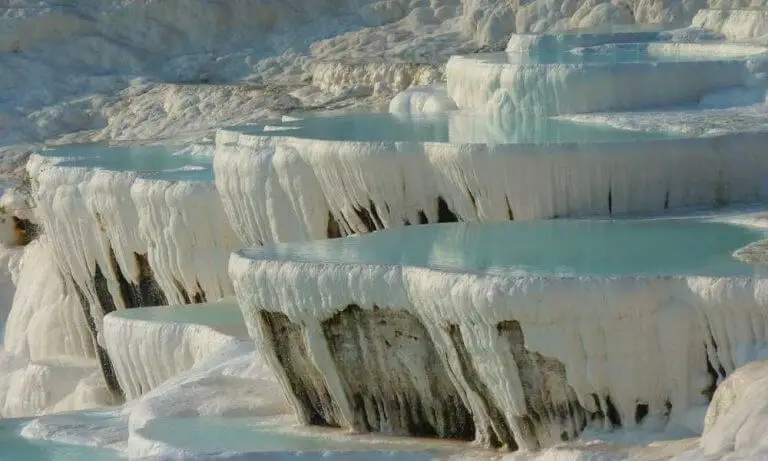 Pammukale is a historical and recreational site that's 6 hours away to the south of Istanbul. It's very famous for its thermal pool complex with turquoise waters. Nature arranged the thermal pool complex in are arranged in a terracing formation. Each display a white and blue hue. People collectively refer to them as the Cotton Castle.

Near the thermal pool, the complex is the ruins of Hierapolis. Hierapolis is a city that the Romans built near the thermal pool complex of the Pammukale to satisfy their lavish bathing sprees. There are thermal pools here, too, and most are still functional.

For the best activities, try the Pammukale day tour. This will start on the ruins of the Hierapolis. After visiting the ruins, you'll then spend some time at the pool of Cleopatra. After the pool of Cleopatra, you'll then visit the Cotton Castle of Pamukkale.

There's also a hot air balloon tour for seeing the beauty of Pammukale. Be prepared because the site looks like an abstract painting from the sky. To go with the romantic vibe, there's free champagne that you can drink with your companion.
.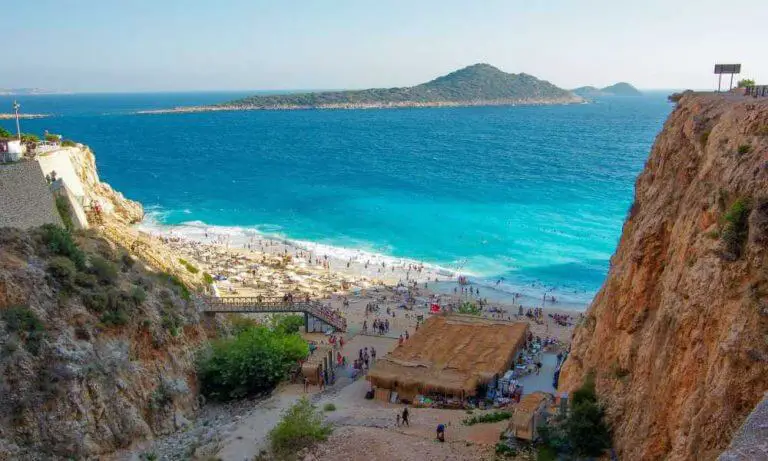 Antalya is where you for experiencing the best beaches in Turkey. Being a resort-city, Antalya isn't that big. However, beaches here have soft fine sand, extravagant hotels, and nearby casinos.

Aside from the beaches, Antalya has three popular waterfalls; Duden Waterfall, Kursunlu Waterfall, and Karpuzkaldiran Waterfall. Out of the three, the Kalpuzkaldiran is the most scenic for it faces the sea. Try the Antalya waterfall tour that lasts for a whole day to see all.

You may also try the riding quad motor in Antalya. This follows a dedicated trail for quad motors on the outskirts of the city. Don't miss this because this will take you to spots that aren't accessible via grouped tours.

The cable car tour is an alternative to the hot air balloon tour that's not available in Antalya. Try this, and you'll see the beaches, the waterfalls, important landmarks, etc. By the way, nighttime is the best for seeing Antalya sparkle like a dream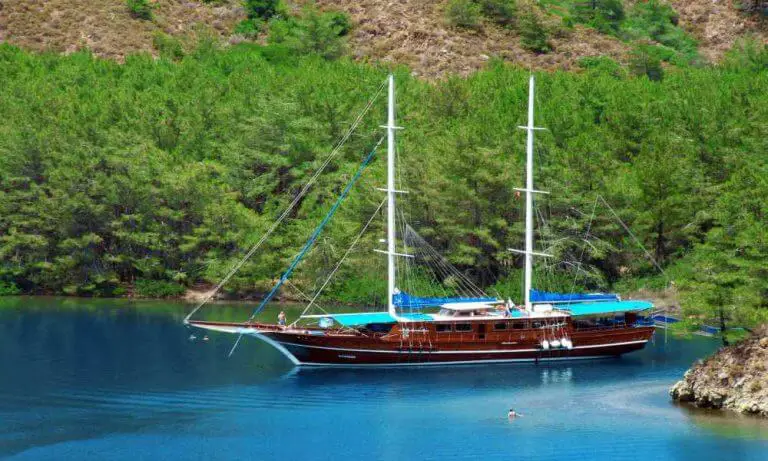 Marmaris is another beach location in Turkey. It's perfect if you're looking for beaches with pebbly stones, which you can take home.

For cruising, go to the Marina area. This is the spot where you can find numerous affordable yachts and boats for rent. Marina is also an ideal location to visit during the evening as lots of good restaurants are nearby.

Head to Marmaris beach for a good swim. Be sure to have a portable chair because the coast is quite pebbly. Even so, the sea is very calm and safe for swimming. Near to it is also the infamous Bar Street.

The dancing fountain is a good spot for sightseeing. There's a lot of bustle in here during the evening. You'll see street performers and street vendors. The main attraction is the spectacular 30-minute fountain show showcasing ingenious waterworks.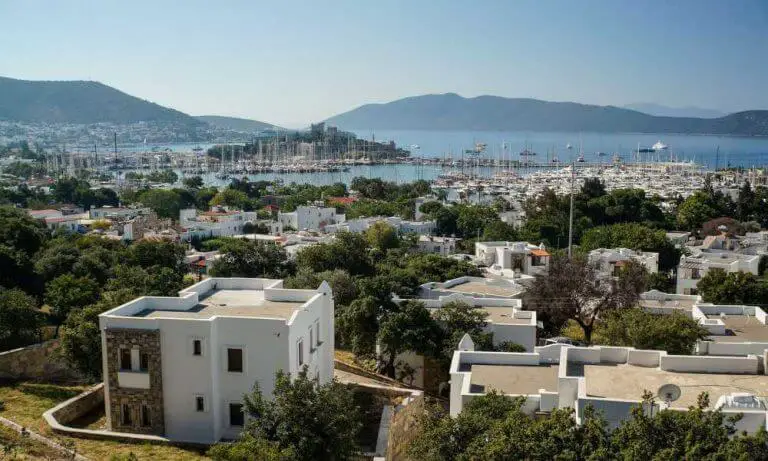 Bodrum mixes recreational and cultural vacation. It has lovely beaches where you can find yachts and boats. It has a quad safari for an enjoyable adrenaline rush. And it also has numerous scuba diving spots that beginners won't find dangerous.

There's a Pammukale day tour in Bodrum. This will take you along the sights of Bodrum, such as the Halicarnassus, Bodrum Castle, and Bodrum Museum of Underwater. Sometimes, the tour goes to Karaada, which is a small island with very relaxing mineral pools. After Bodrum, the tour then proceeds to Pammukale and ends there.
Best Resort In Turkey For Families
Try going here if you're with family in Antalya. The Gloria Golf Resort has wonderful villas that can accommodate up to 6 guests. Some have their own lawn and private pool. But the best part about this resort is the Golf course that the kids will love to try.
The Delphin BE Resort is another hotel resort in Antalya. This resort has an amusement park complete with a roller coaster, carousel, merry-go-round, and other fun rides. Facing it as a beach so that your family won't have to go to other faraway locations for swimming.
Limak Lara Resort is an aquapark featuring various slides and pools. This is a good spot for families if tourists crowd the beaches. In here, the kids can safely swim and have fun trying the swirling slides and other pool contraptions.
Book a room in Hotel Almira if you're with family in Istanbul. This sits at the heart of the Sultanahmet district. As a result, it's near to the main attractions like the Hagia Sophia, the Blue Mosque, the Basilica Cistern, and the Topkapi Palace.
Bellamaritimo Hotel offers an unobstructed view of the Pamukkale thermal pools. From your hotel window, the thermal pools look like a giant glacier only a walk away. Bellamaratimo doesn't have an international menu but specializes in classic Turkish dishes instead
The Marmara Hotel is in a high rise location that offers a panoramic view of the entire Bodrum City. It's where you should go if you wish to see the entire layout of the city to take important landmarks. This hotel offers a superb Mediterranean stay to guests with its lavish hotel rooms and dynamic menu.
.
Best Beach Resorts In Turkey
The Lara beach resort has an expansive pool where you can spend time sunbathing or swimming. It also offers access to the warm sea via a beach that's filled with grasses, trees, and flowers. There are also recreational services available such as speed boat rentals, quad motor rentals, cruising tours, etc
This is a resort in Bodrum with a very private environment. It has an elevated private pool that will let you view the seawater surrounding Bodrum. There's also a spa for you to get a relaxing massage that makes use of genuine Turkish essential oils.
You can also go to the Prince's Islands and try the resorts there. Beaches in Prince's Islands are mostly open for swimming without any payment. This is the case for those found in Heybeliada, Kinaliada, and Sedef Island. Water quality isn't as good as that of Antalya and Bodrum. But that's fine because you'll still enjoy your time by renting boats and other watercraft.
Where To Go For Nightlife In Turkey?
The best nightlife is in Antalya. It's a resort city and has numerous lavish casinos. This place becomes so lively at night that you'll begin to see it as Turkey's little Las Vegas.

You might also try going to the Grand Bazaar. The Grand Bazaar is a marketplace in Bodrum that sells different kinds of Turkish products. Buying the textiles are a must as you won't see them cheaper anywhere else.

If you're in Istanbul, try Kadikoy. This is where you can drink a glass of beer or two while being on the city cruising service that stays available till midnight. If you're in for a more chaotic fun, then go to Taksim. It's in Taksim, where other tourists gather to experience Istanbul's rave scene.
What Is The Best Food In Turkey?
I'm sure that you've tasted kebab in your home state. However, Turkey kebab is the real thing. This nutty, fresh, and fatty taste goes along with a sweet, salty, and spicy flavor. And for tasting the best kebab in Turkey, go to Sultanahmet Koftecisi.
You might also want to try Kokorec. Kokorec is a cow entrails stuffed with other ingredients. It has a very chewy texture and a nutty and spicy flavor. Be sure to order a glass of beer because Kokorec goes well with it. You'll find this food in the Grand Bazaar and other market squares.